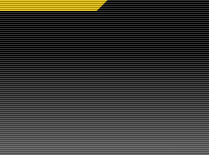 We offer to our clients Building Machinery domestic production and imported. We sell second-hand and overhauled machines.

We offer our clients Building Machinery domestic production and imported. We sell second-hand and overhauled machines. We provide three months warranty for machnes purchased in our company.

We are able to overhaul such machines as:

Fadroma, Stalowa Wola, CASE, Zettelmayer, O & K, Kramer, Hanomag, JCB, Mecalac, Volvo, Komatsu, Caterpillar, Paus, Liebherr

etc.

Superior position in our offer occupies group of machines produced by "MECALAC" starting from: 8MX. 10MX, 10MSX, 11CX, 11Cxi, 12MX, 12MXT and ending on 14MXT. This group of machines is designed to be a multi-purpose. Machines have this feature thanks to quickhitch system. Operator may change tools without leaving the cab. Here are examples of tools might be used: Excavator bucket, Loader bucket, 4in1 Drott bucket, Power grab, Hydraulic rock breaker, Pallet fork, Hydraulic drill, Jib crane, Flail mower, Rotating brush, Snow plough etc.
Machine equiped with such a range of tools is the best solutions for civil engineering applications.


We provide technical advice concerning exploitation and service of machines offered by our company. It is also possible to evaluate worth of your machine in

Kowo

Co.



Our wide range of service offer concerns:




service

warranty and after warranty service for all kind of building machinery excluding electrical powered equipment. We also provide spare-parts for repairs,
repairs in

customer's facilities are also possible

,
we offer overhaul recondition and technical condition verification for all kind of

building machinery produced in Poland

and imported,
Examples: Weel loaders, Excavators on wheels and on tracks, bulldozers, rollers (except electrical powered) etc,

repair

and

renovation

of parts such as:
welding constructions of the machines

gear boxes
spherical joints and Cardan couplings
torque convertors ( hydrokinetic coupling)
hydraulic pumps and directional valves
hydraulic cylinder
seals, pressure lines and other hydraulic parts
engines and axles.






For our customers we propose convenient terms of payment such as:




long term payment up to 90 Days,
leasing,
instalment payment,
we offer you a combined transaction: purchasing your old machine and subtract this value from total price of the machine you buy from us.